On the Instructor Dashboard, Click the appropriate course panel.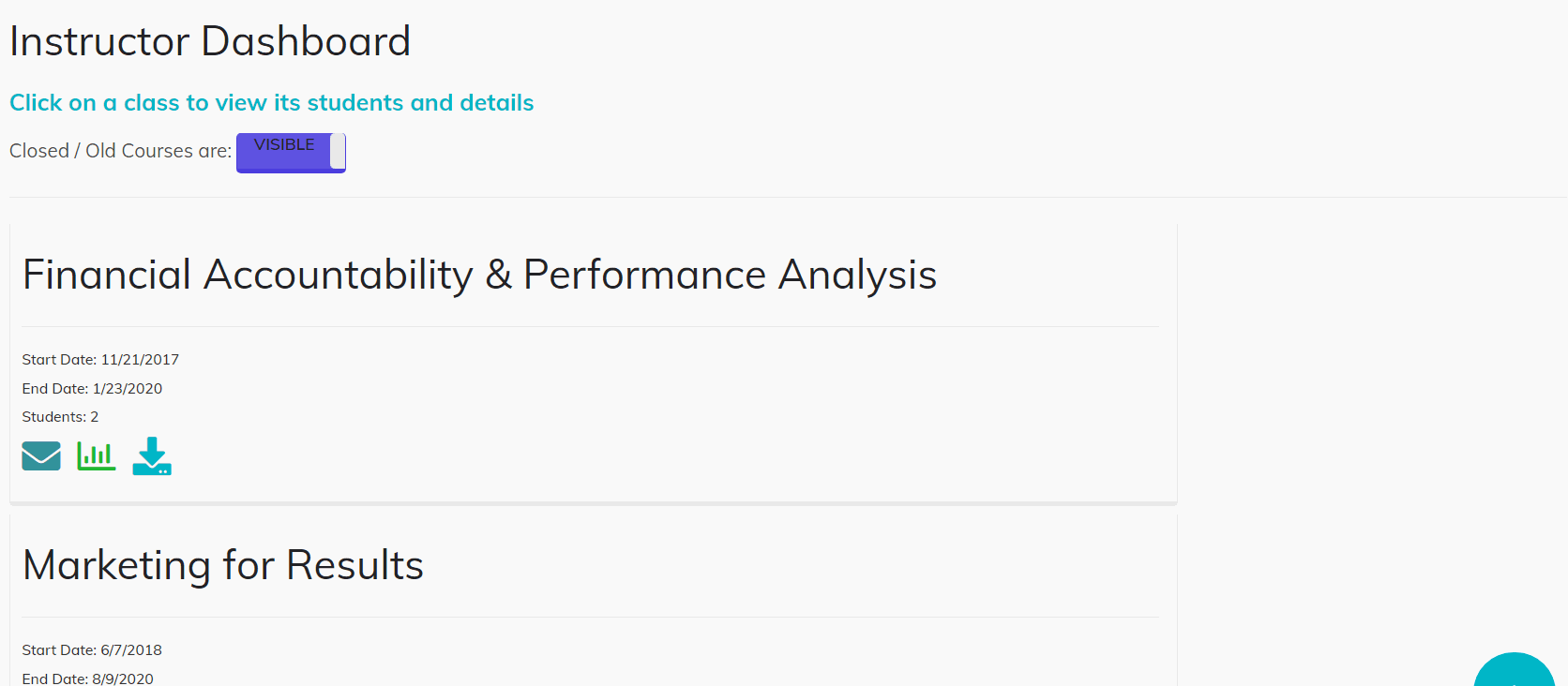 After the course panel opens, find the students whose date you need to edit.




Under the individual student, click the

red boxed pencil icon

.




Follow the prompts and click

Update.



INDIVIDUAL SETTINGS:
The "Individual Settings" feature allows instructors to customize the start/end date and time for individual students on a per-course basis. This can also be used to provide time extensions or prematurely close a class without affecting every student in the course.
The first name, last name, and email of the student are auto-generated for your convenience. (Note: The image above is an example and does not contain an email address)
Start Date:

The date and time this course will become available for the student. Date/time is stored in UTC.

End Date:

The date and time this course will be locked and finalized for the student automatically. Date/time is stored in UTC.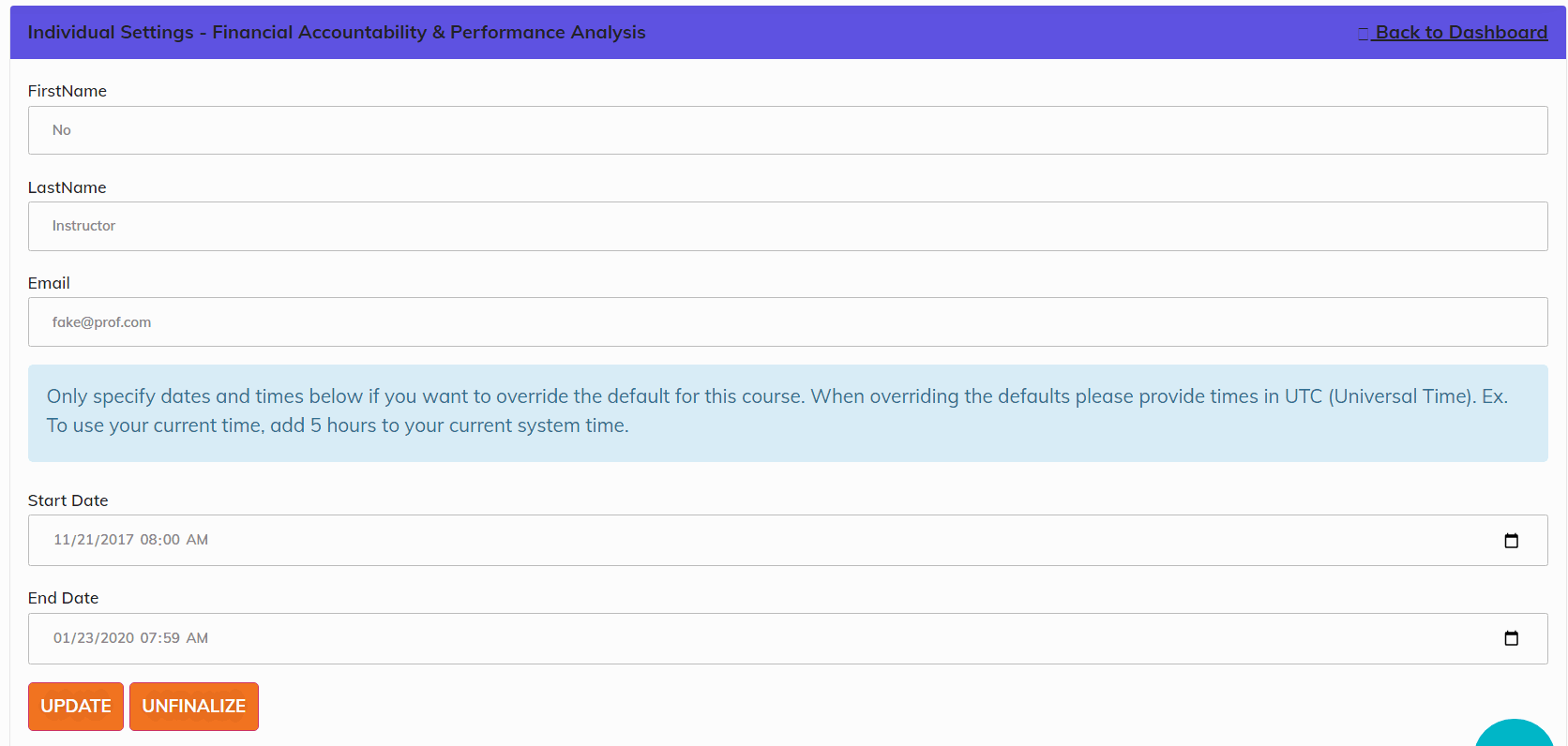 UPDATE/UNFINALIZATION:

Once a course has been finalized, no further progress is permitted and missed or skipped quizzes count against the student's final grade!
Update:

Saves all changes made

Unfinalization:

removes the lock on the course allowing student access.
Note: In order to provide an extension for a student's course once it has been finalized, you must first extend the closing date and click "update", and after updating you can select "Unfinalize" to allow the student to continue progressing through the course.