In this article, we'll show you how to gain access to your VTR account so you can get back to your continuing education.
Did you confirm your email?
You must confirm your email before you are able to log-in. Follow the directions inside the confirmation email (👋 Welcome to VTR) you received from notify@vtrpro.com when you registered.
Confirmed your email address and still unable to log in?
Make sure you're using the correct username and password.
Your username will be the email address you used to register, and will only change if you update the email address in your Account settings. Your password was also created when you registered, and contained the following:
No spaces
At least 1 uppercase and 1 lowercase character
1 numeral 0-9
1 special character ( !@#$%& , etc.)
If you've forgotten your password, simply click "Forgot Password?".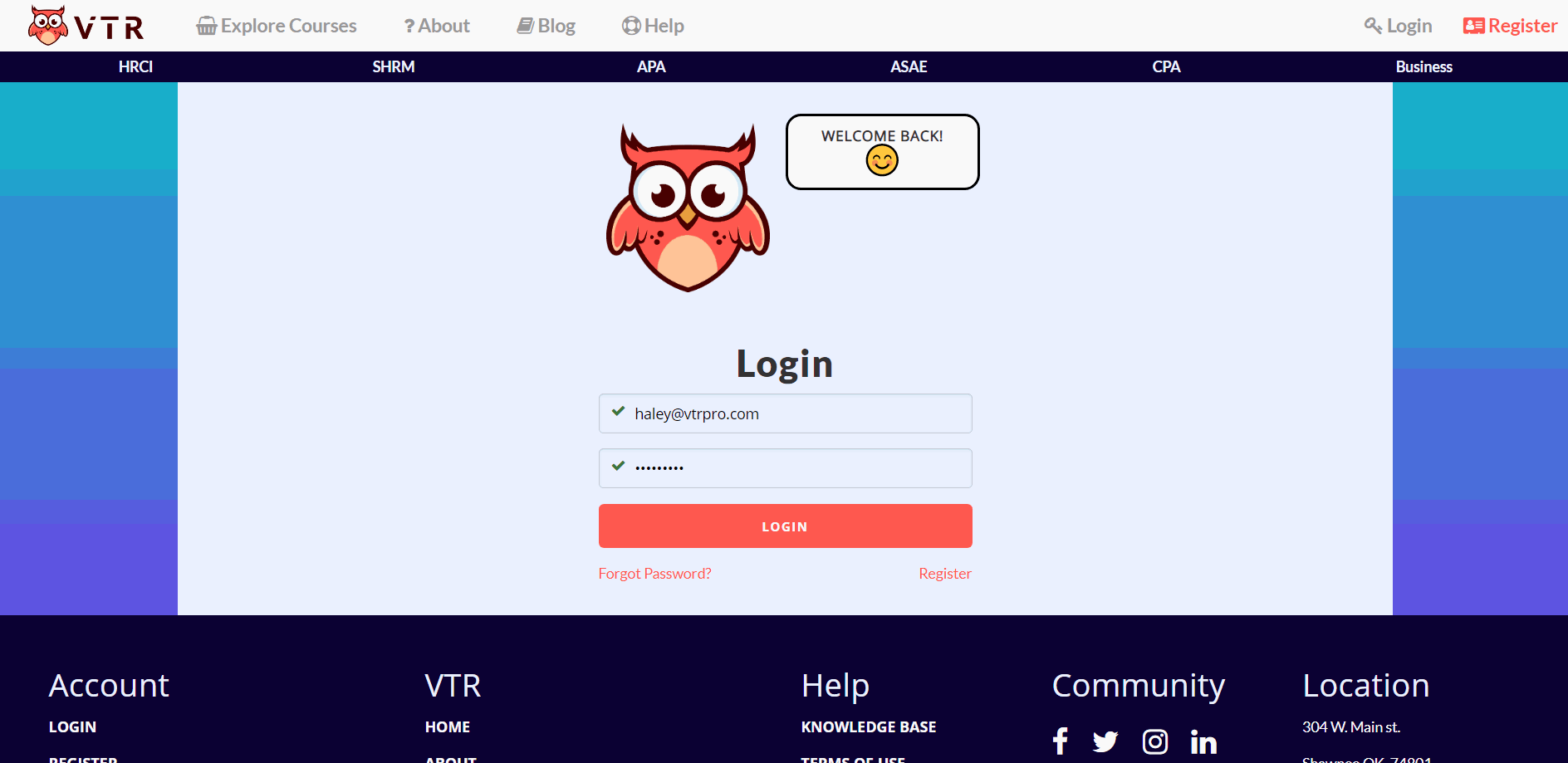 Note: If you don't receive the forgot password email within 5 minutes of submitting (and you checked your Spam folder just in case), then your email has not been confirmed. You will not be able to reset your password till your email address is verified. [See "Did you confirm your email?" above.]
If you're certain your username is correct, have tried to reset your password and log back in unsuccessfully, contact support for further assistance.