Do you remember us as VLC? We have improved ourselves, but don't worry we still have all our VLC course records available! In this article, we will show you how to access to your VLC courses and scores.
Accessing the Archive: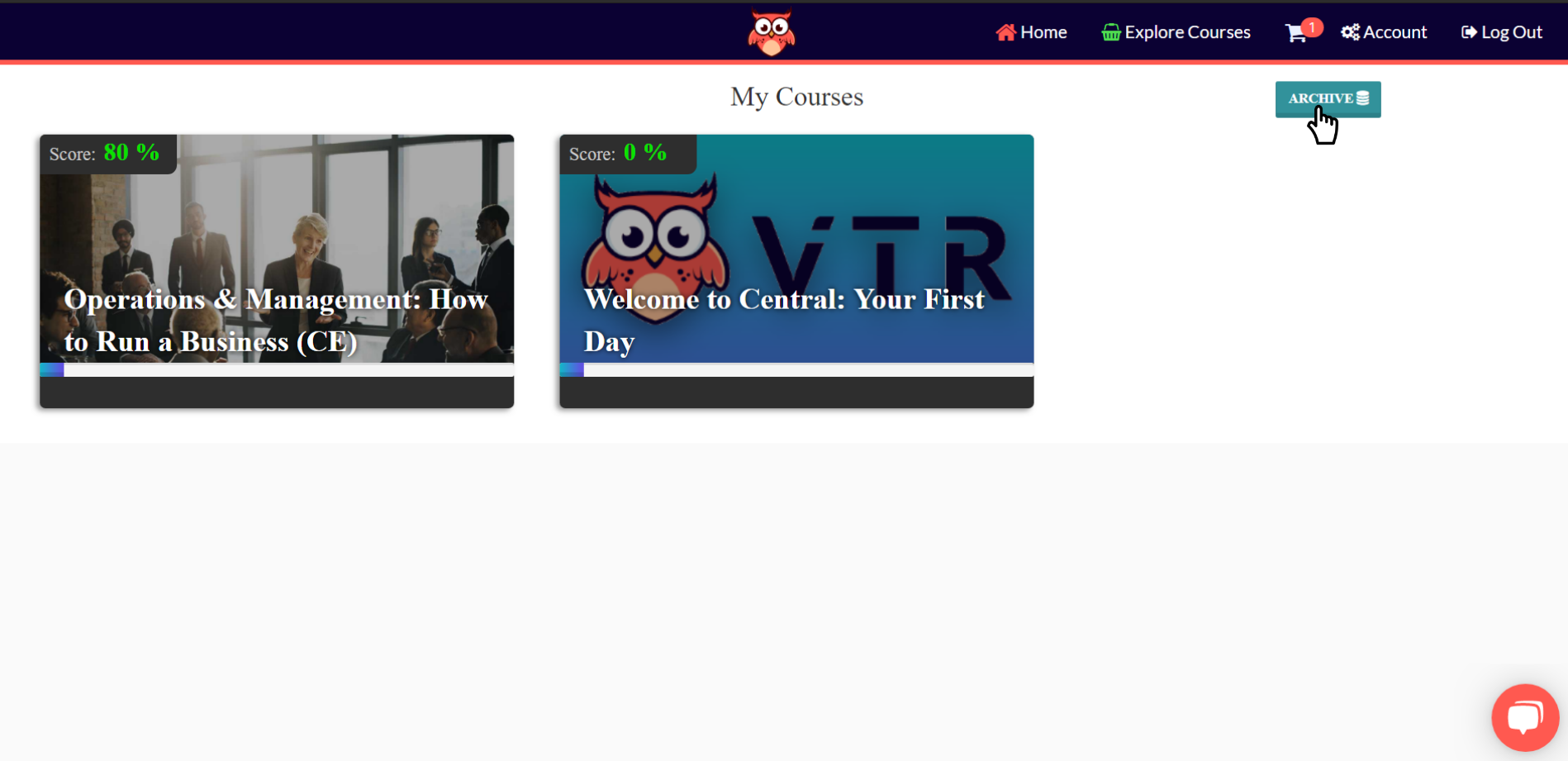 Under My Courses, click Archive on the right.
Now on the Student Archive, you will have a listing of all your previous VLC courses.
Under Scores column, you will see your overall score for the course.
Welcome to VTR, we are excited to have you back!
Student Archive:
Note: You will not have access to the learner environment of the VLC course. You will be able to see the structure of the course and the progress you had throughout the course.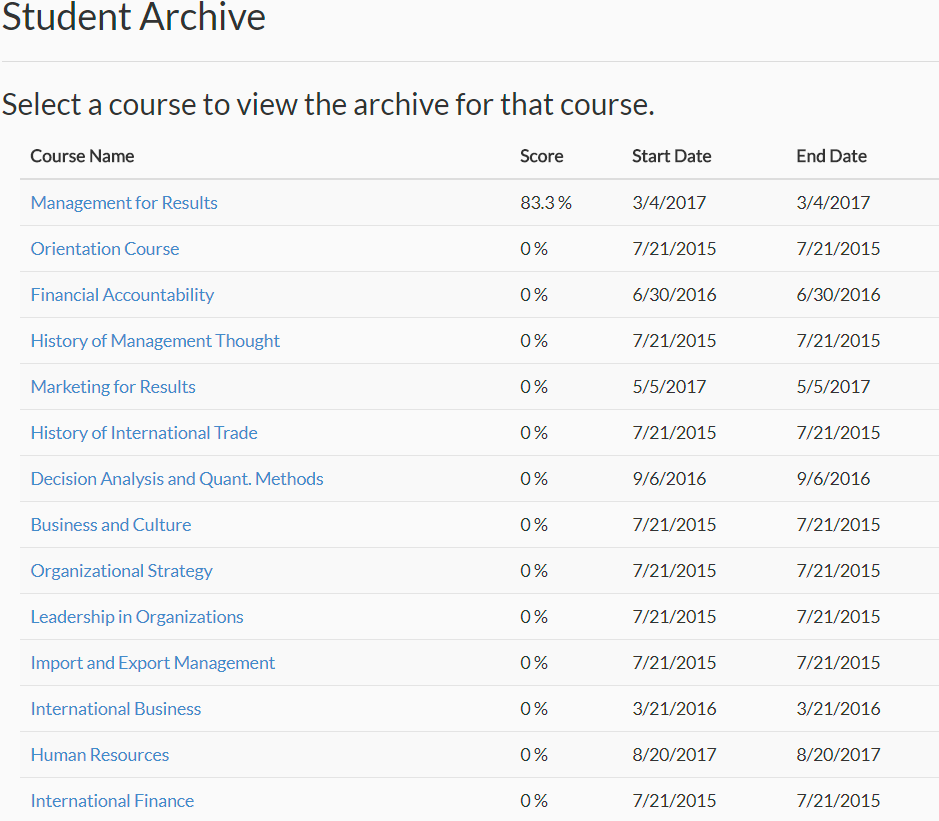 Click on a course name to view more information about your progress in that course.
Viewing Modules:
Use the drop-down menu to toggle between the modules you are viewing.
Each module scene may have the following (if applicable):

Scene: The name of the scene.
Score: Score you received for that scene.
Completed Time: Time taken to complete scene.
Script: Copy of script used in that scene.
PDA Item: Any PDA items you received in that scene.
Questions: Questions you answered in that scene.
Clicking an icon will cause the scene panel to expand showing either the Script, PDA Items, or Questions for the scene.
Questions will have the text of the question and either a red X for a incorrect answer or a green check for a correct answer.
Note: If you do not see one or more of these icons on the scene panel that means that scene in particular did not have any of those content types.
If you experience any issues or have any suggestions for how we could improve the archive, please don't hesitate to let us know. We appreciate your concerns and suggestions as we strive to make your experience the best we can provide