Finished up a quiz and now you're ready to review to see how you did. Come learn how to view your progress, scores, and answers.
View Progress:
Under My Courses, find appropriate course panel.
On the course panel, click Score in the left corner.
Under Scoring Details, you'll be looking at your progress by module.
Use the drop-down menu on the right to change modules.
View Answers:
Under Scoring Details, navigate to the column labeled Viewing Answers.
Under Viewing Answer column, Click View Answers.
Scoring Details:
The scoring details page only show one module of the course at a time. You can toggle between course modules using the drop-down menu on the right.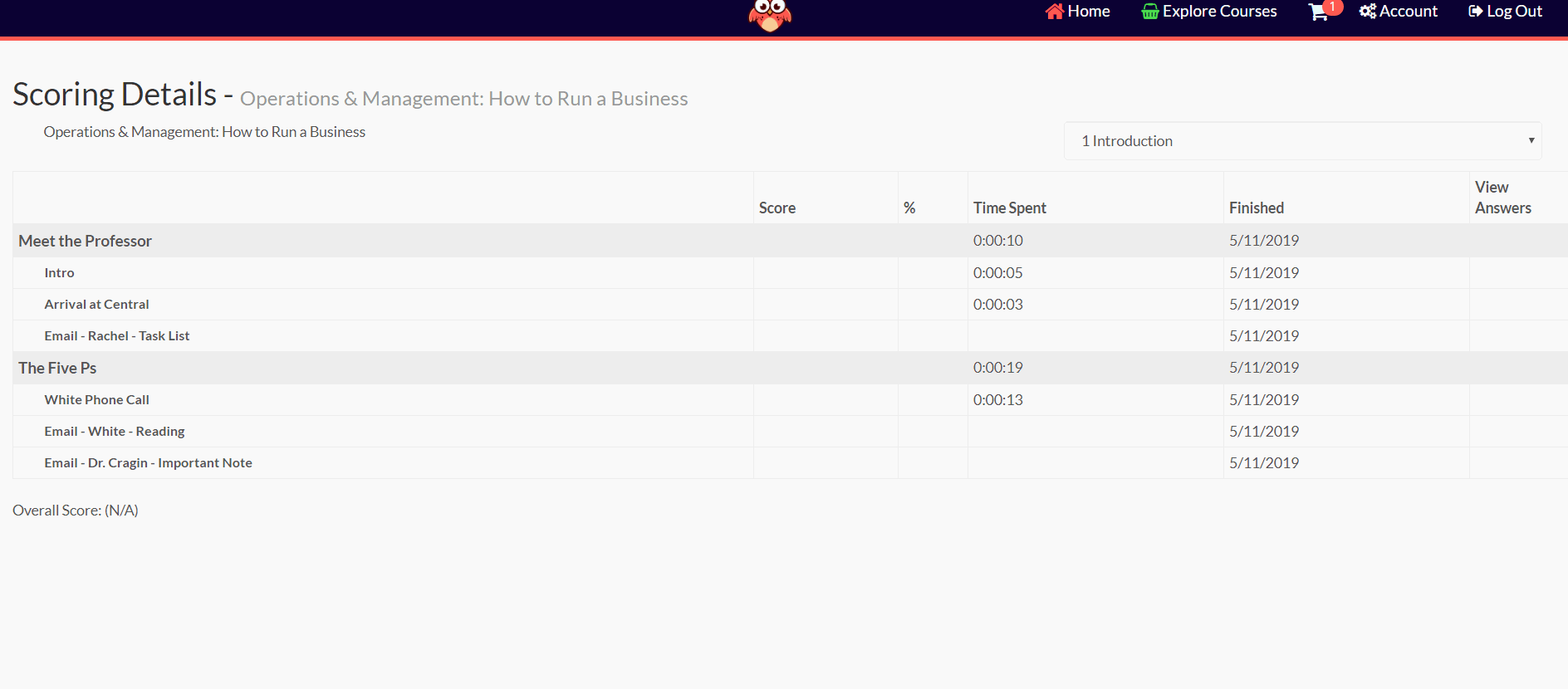 Each row represents a Section or a Page within the Module (listed at the top).

Columns (from left to right):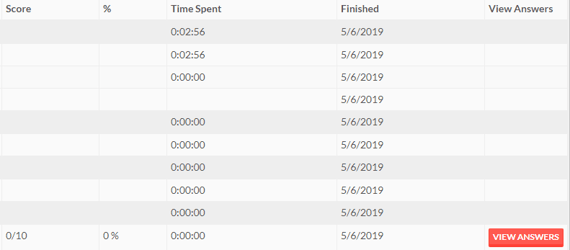 Score: Your score for each section.
% (% of total): The percent you scored for each section.
Time Spent: The time you spent on each section.
Finished: The date that section was completed.
View Answers: Takes you to the View Answers page.
Viewing Answers:
Under the view answers page, you'll see the following.

The question as it was presented in the assessment including graphics or images.
Your answer.
Red X: For an Incorrect answer.
Green Check: For an Correct answer.
Back to Courses:
To get back to your courses click "back to courses" on the right-hand corner.