Ready to become a medicare pro? Get started with VTR's Medicare Education courses and bring Medicare education right to your computer.
For our Medicare Education course, the table of content, supplemental materials, and interactive assessments will all be contained within the video player.
Table to Contents: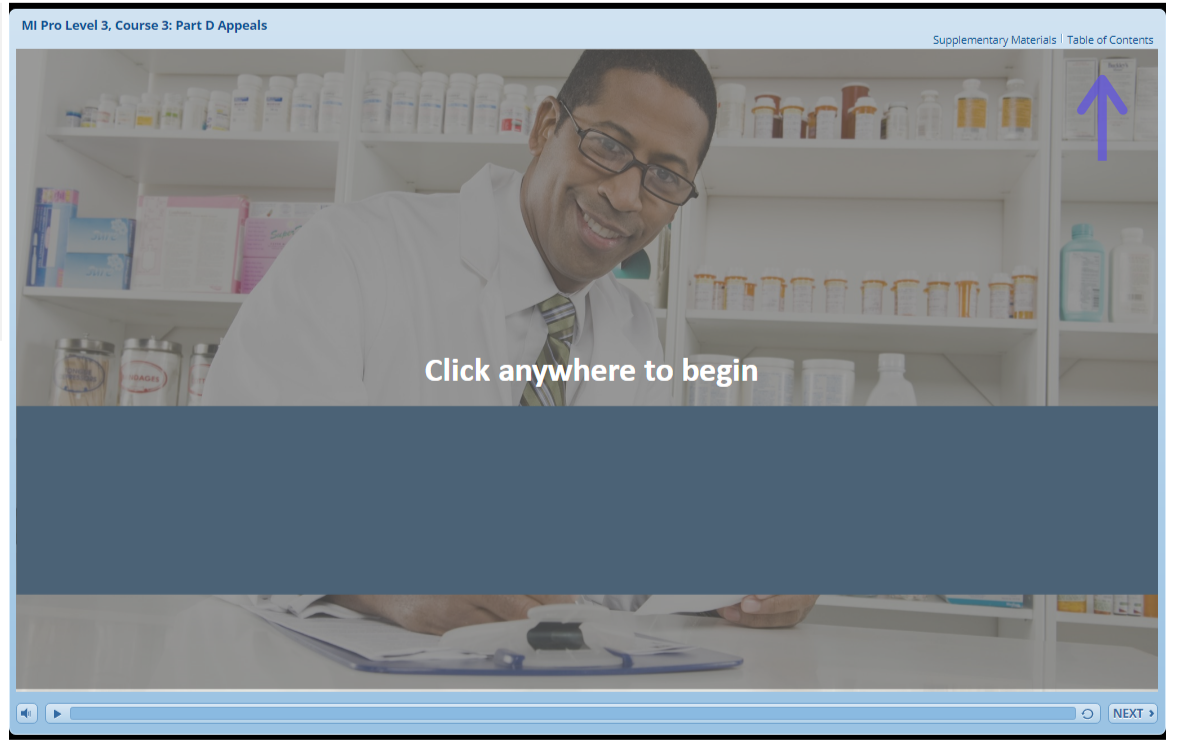 To open the table of contents, locate "Table of Contents" within the upper right-hand corner of the video player then click. Upon clicking, a drop-down menu will appear, from this menu you may click any section within the course to be directed there.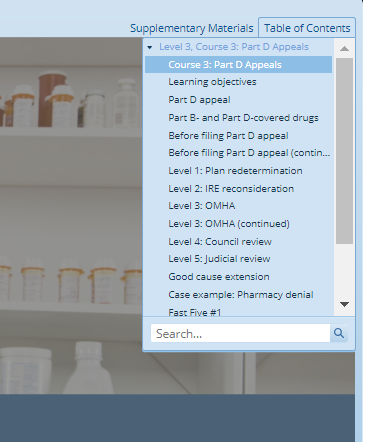 To progress to the next section you will need to click "Next" located on the bottom right-hand of the video player.

Supplemental Materials
Supplemental materials will be referenced throughout all our medicare education courses, these materials can be located at the upper right portion of the video player titled "Supplemental Materials." Once clicked a drop-down menu will appear and all materials can be directly accessed by clicking on them.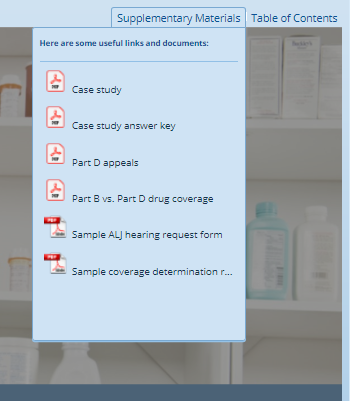 Interacting in the Course
At different points throughout these courses, you will be asked to interact by clicking on different elements in the video player to learn more details about a topic.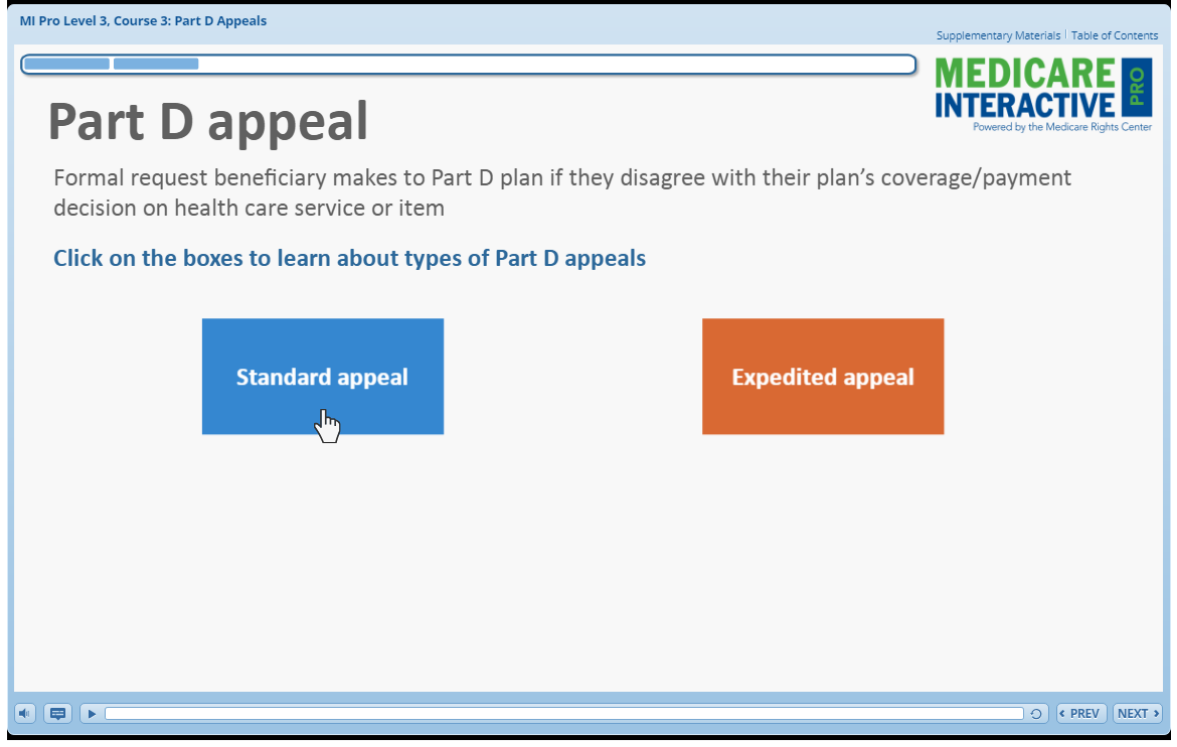 Fast Five Quiz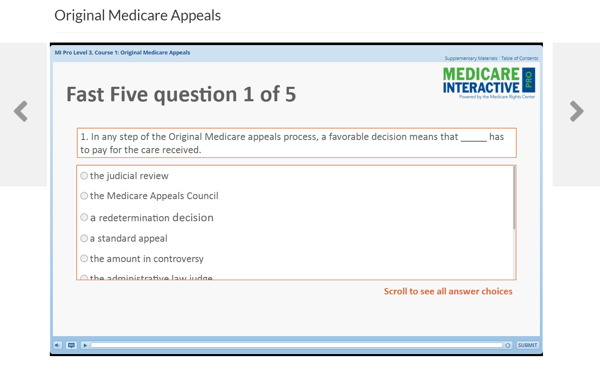 Throughout our Medicare courses, you will have at least 1 fast five quiz in which you are asked five multiple choice and/or true or false questions relating to a topic you were just introduced to.
Final Assessments:
After completing the final module, you may progress forward using the grey directional areas to progress to the final assessment. Each assessment is made up of 10 multiple choice questions, and has varying passing rate depending on you organizational requirements. Check our Accreditation FAQs for more details on each organizations requirements.