In this article, we'll show you how to get started with your course.
Explore Courses:
Click Explore Courses on the right,

or right here.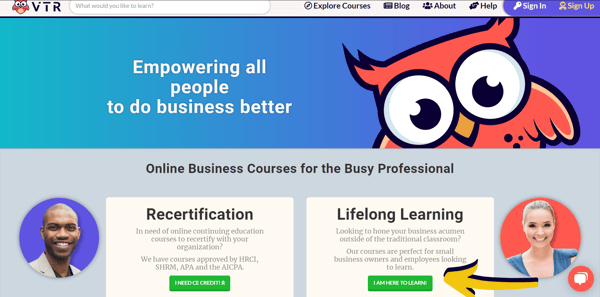 Course Shop: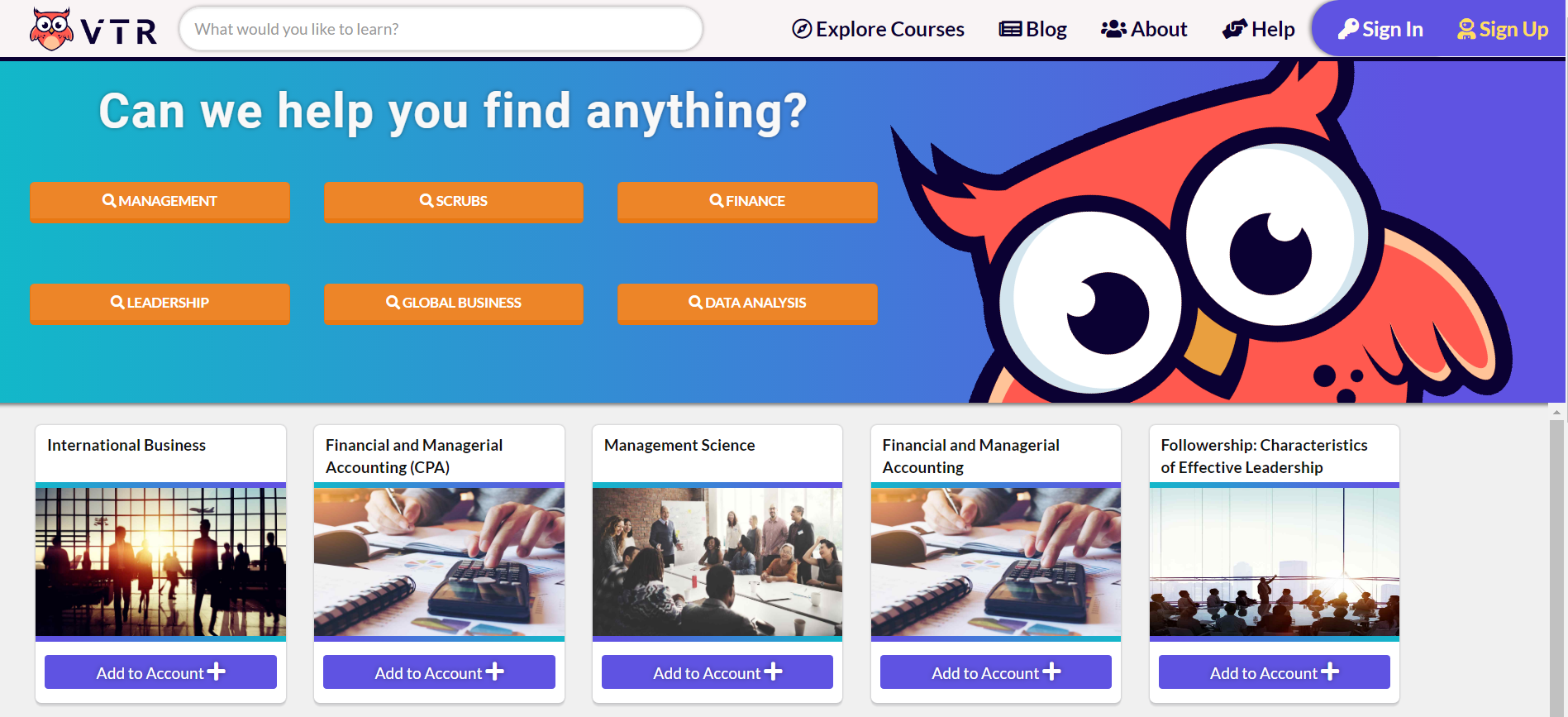 Under the course shop, you can scroll and browse all our course offerings or you can search by course subject. Now that you found a course, let's get started!
Adding a Course to Your Account:
Click the add to account button on the course shop,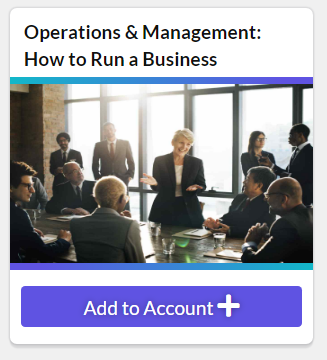 If you're not logged in or registered with us, after clicking the test drive button, you'll be directed to our registration page. Once all the required information is filled out, you'll receive an email to confirm your account (make sure to check your spam folder).
If you are not logged in but have a registered account with us. Select login to be redirected to the login page.

After registering or logging in, your course will be loaded under my courses.
Launching your course: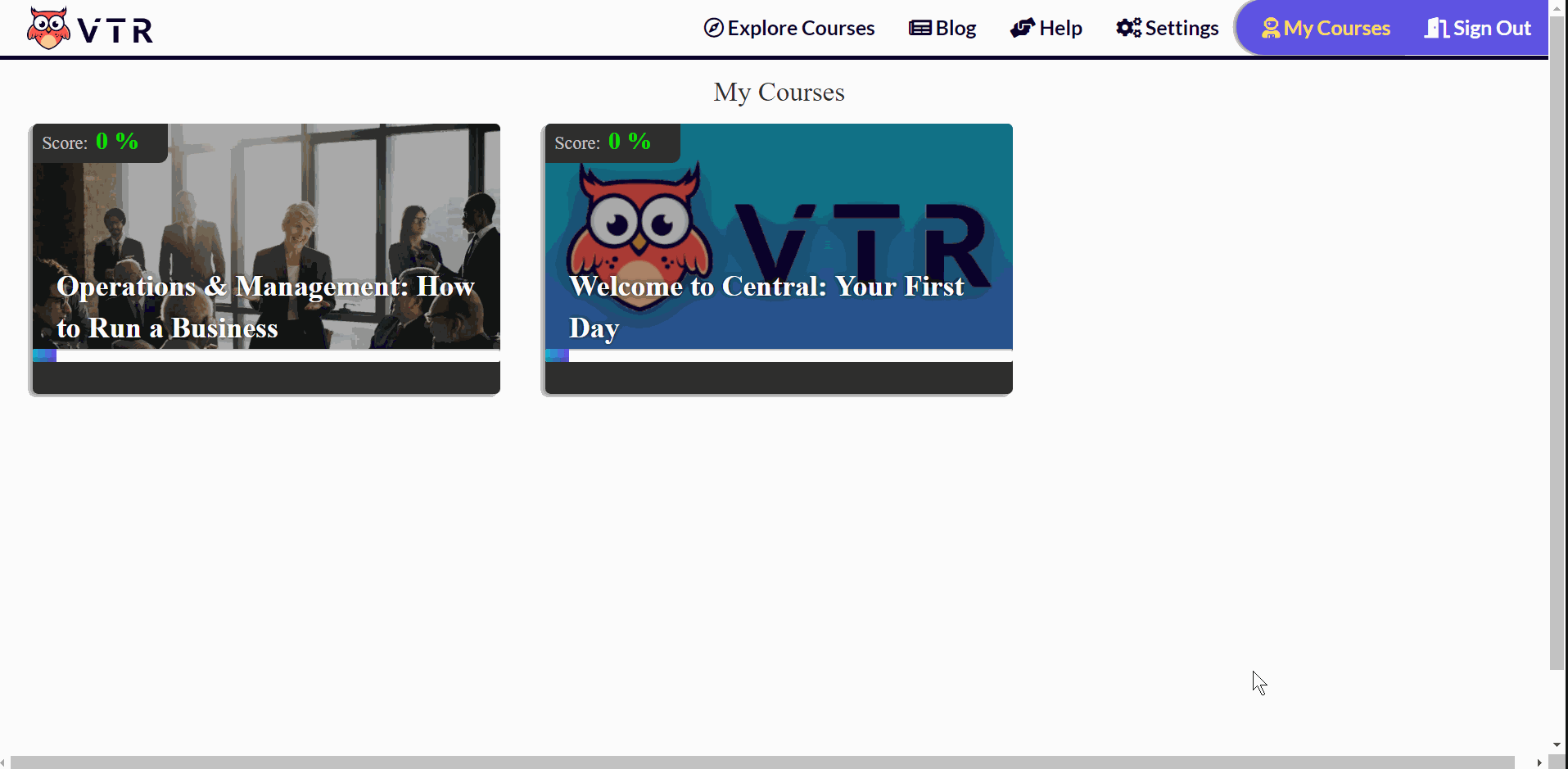 Under my courses, hover over the course panel and a green rocket will appear, click on the green rocket to launch your course.
Accessing your certificate of completion:
Once you have completed the course, you will have the option to purchase your certificate of completion.