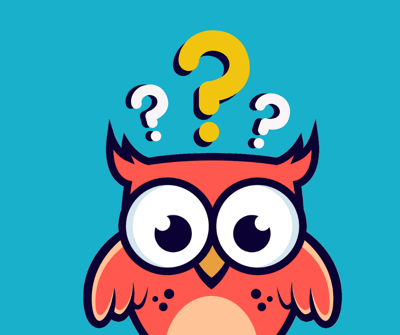 Check out our most frequently asked questions!
I'm looking for free continuing education credits, how does this work?
We have a selection of free courses, based upon your organizational affiliation, that you can check out in our shop! After completing a course, you will be able to access your certificate of completion, which contains your activity id for submission to your affiliated organization.

How long do I have to complete my course?
You have one year after purchase to complete your course.
What happens if I fail my course?
Your course will reset and you will be allowed to retake the course until you have met the passing requirements.
What's the difference between a "full course" and a "topical course"?
The difference between a full course and a topical course is that a topical course is typically derived from a full course and is focused on a singular topic. Topical courses are shorter then full courses as well.
Here's an example:
Financial and Managerial Accounting is a full course, where as Financial Accounting: Balance Sheet Analysis is a topical course derived from Financial and Managerial Accounting and its topical focus is Balance Sheet Analysis.
What is story-based learning, and how does it benefit me?
Our courses put you in the story of a simulated business called Central Products, you will be presented with assignments and assessments to test your understanding of the concepts you are learning through the story. Story-based learning is beneficial because it combines visual, auditory, kinetic learning that allows the learner to quickly retain and recall information.
Do I receive an activity ID/certificate of completion?
Yes, you can either purchase access to your certificate of completion before or after completing your course.
Please note: if you purchased before completion, your certificate of completion will not be available until you have completed your course.
How quickly do I receive my credits after completing a course?
Immediately, once you have completed you will have access to your certificate of completion/activity ID to submit to your organization to redeem your credits.
Are there assignments or exams in each course?
Yes, all of our courses do have various assessments, projects, assignments and exams as apart of testing your understanding of the concepts you are learning. In addition to the video and reading material included in the course.
What if I have question about an assignment, project, or exam?
VTR offers full support to our users, you can always get in contact with our Customer Success Team and they will assist you with any questions or issue. Chat with them or email them at support@vtrpro.com.
What are your users saying?
"I think the course provided great information. The content and context was great. The stories and immersion was a cool experience in learning." -Morgan W.
"I did not get bored at all while watching the videos. enjoyed the way the information was presented in a real situation type scenario." -Jeannie N.
"The interactive nature made the course engaging." -Anonymous
What does "VTR" stand for?
Virtual Technology Resources, it's a mouth full, so we say "VTR" for short.
Question not covered? Let us know at support@vtrpro.com