This article focuses on everything you need to know to be successful in your VTR Course!
After you log in, you'll be directed to my courses. This page consists of course panels, which will arrange themselves by the last course you were active in. You'll also have an at a glance view of your score in that course. To launch any course hover over the course panel and click the green rocket icon!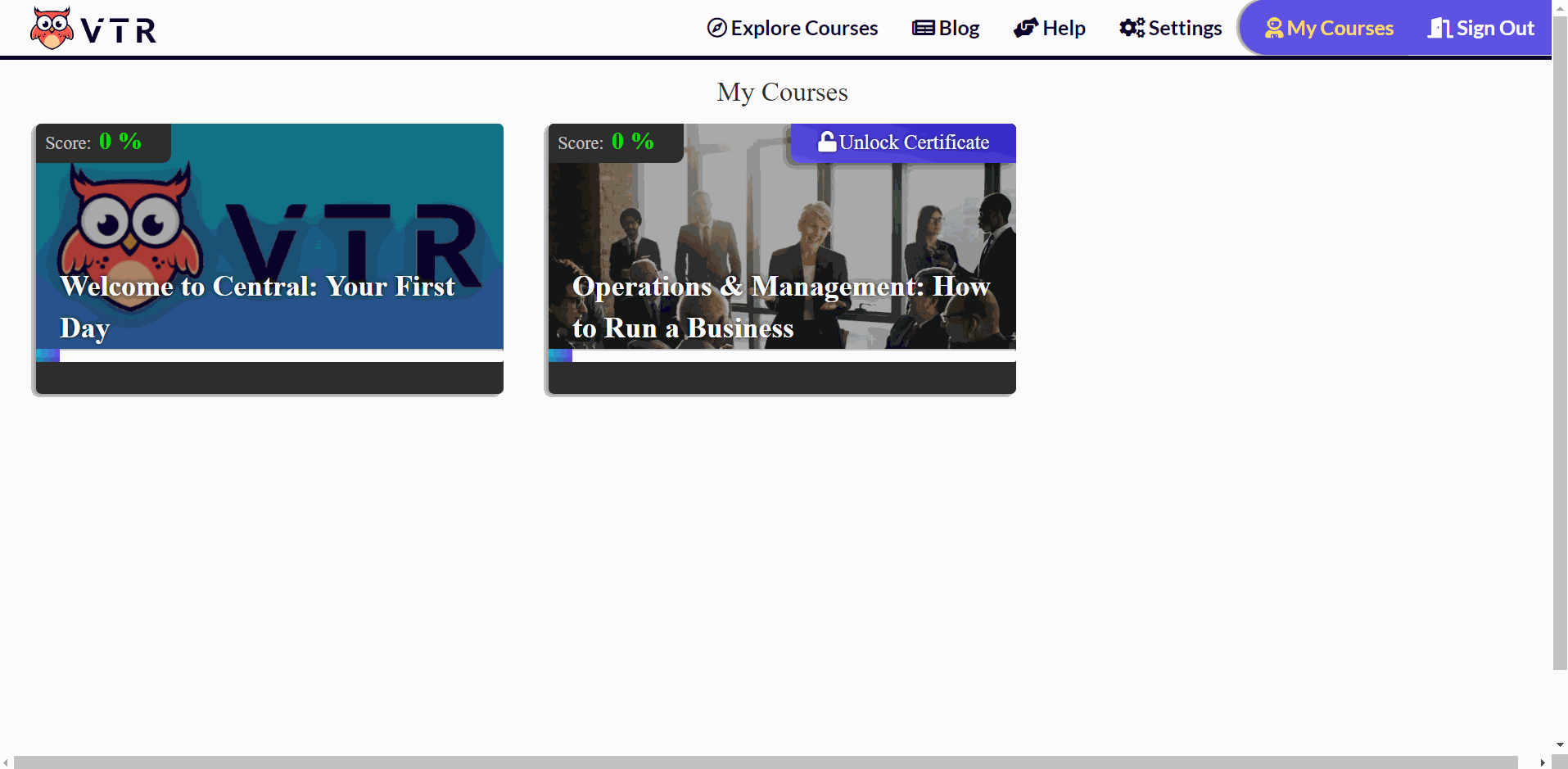 Navigating your course: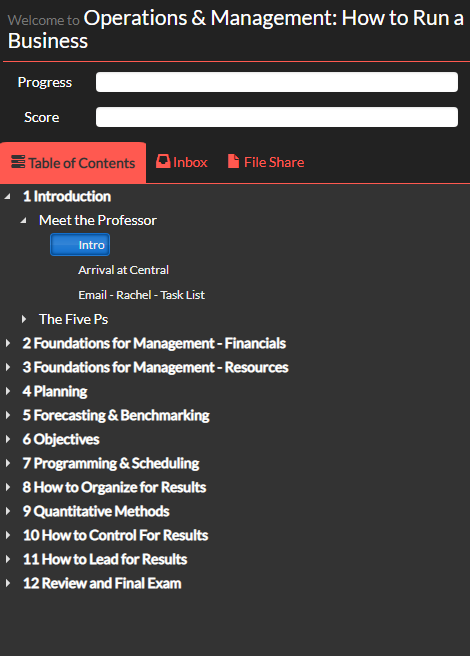 Once your course has launched, you'll be taken to the last point you completed. The table of contents on the left tells you where you are in the course and keeps track of your progress with green check marks. Above the table of contents, you can see your progress and current score in the course.
Emails and File Share:
You'll automatically progress forward as you complete the course, except when you receive an email. After reading the email, you'll need to use the directional arrows to progress forward. If you need to navigate to a previous section, click on that section in the table of contents.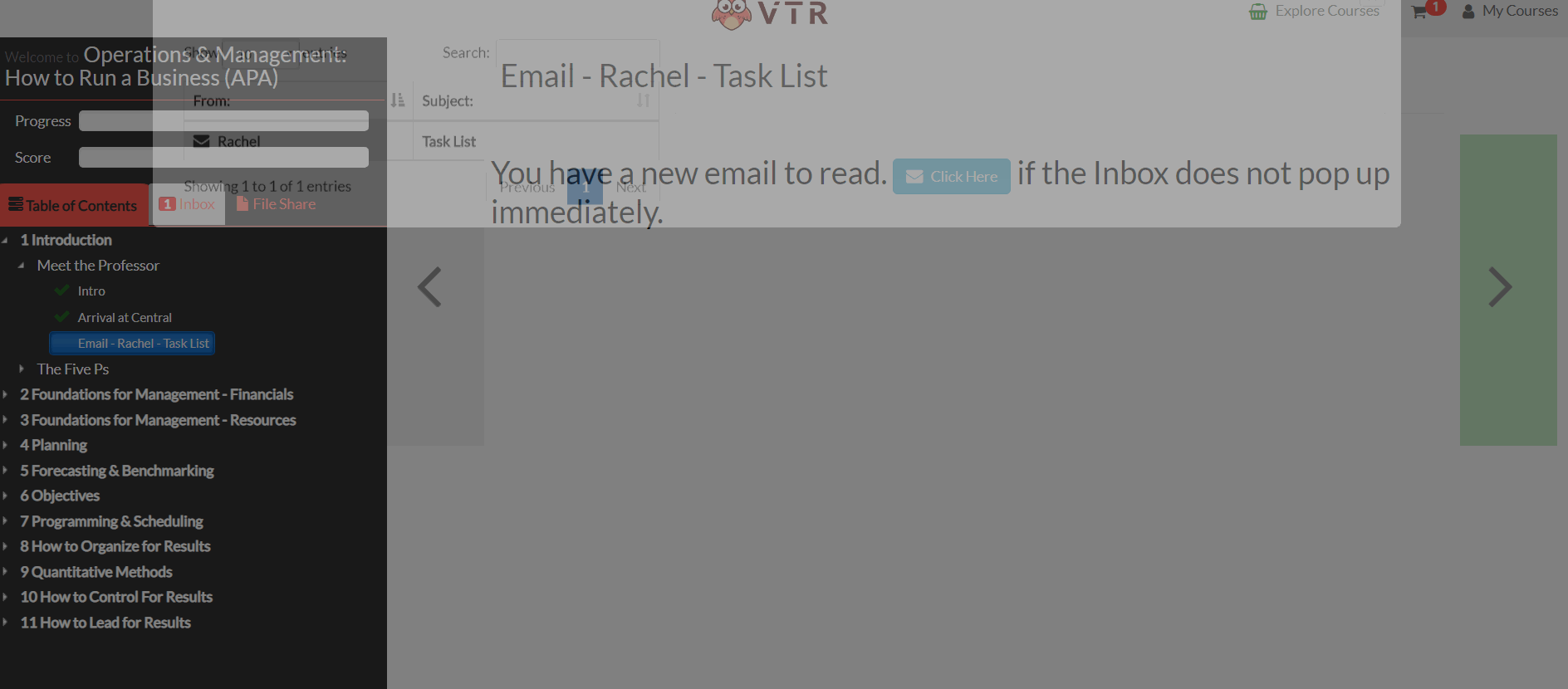 Each email that is sent will be saved for you to access again if needed. Emails will occasionally have links or attachments to additional resources. If prompted to do so, follow the link or download the attachment simply by clicking on it.
The file share is broken up by module for ease of access. To view a document, simply navigate to the correct module and click the title of the desired file.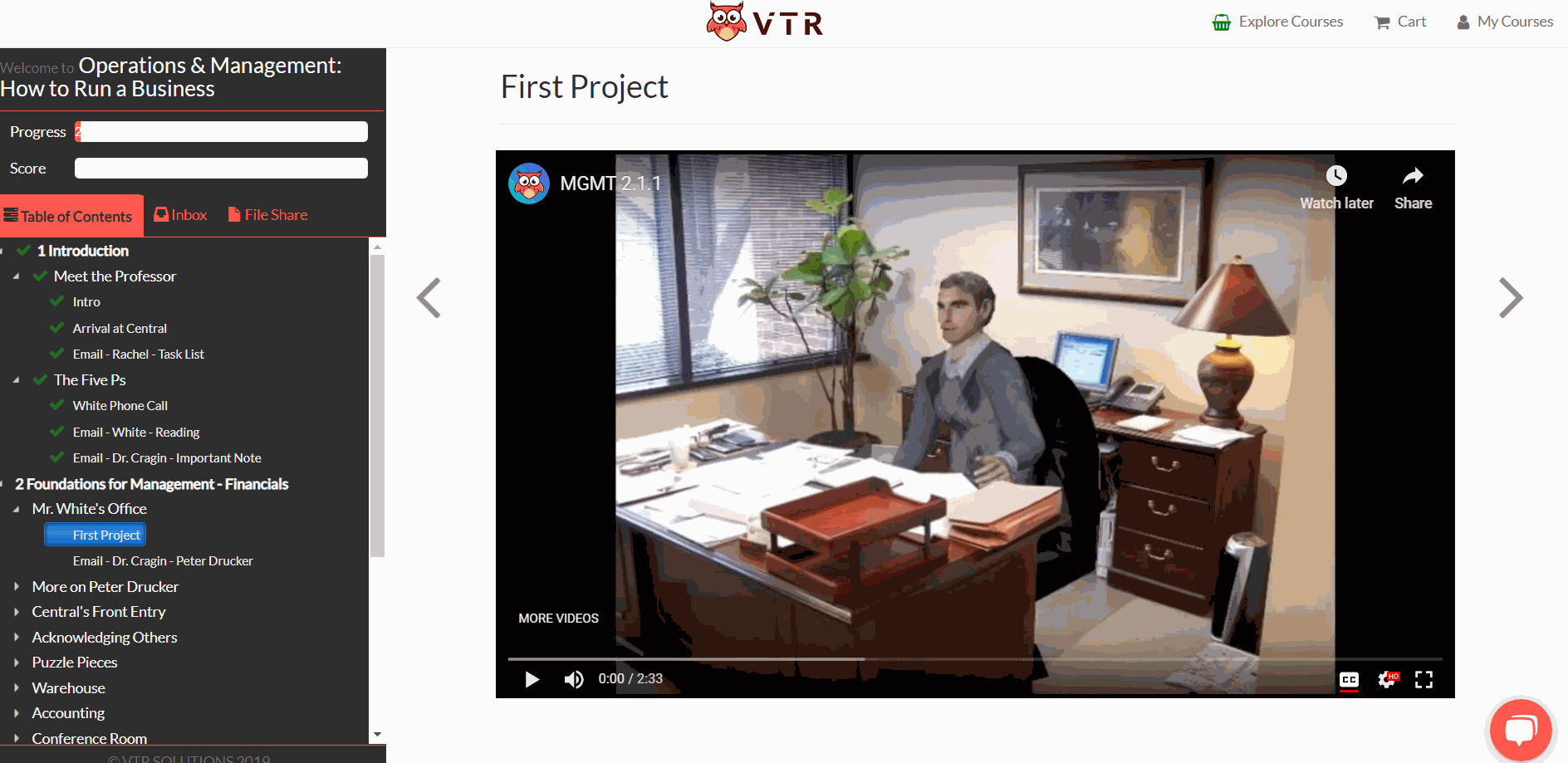 Assessments:
For assessments and quizzes, you'll either need to select an answer from the options available or type in an answer. After selecting or inputting your answer click Submit to record your answer.
(Please note the answers were removed for some images to maintain academic integrity)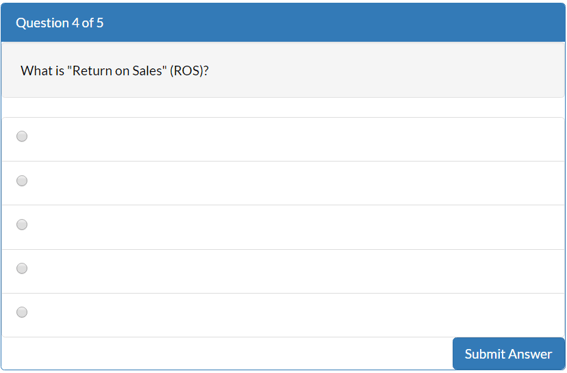 Getting back to your courses:

If you need to navigate back to your courses, you can easily do so by clicking My Courses in the upper right-hand corner.