Most companies don't have to venture very far into the e-commerce world before they come face-to-face with data overload. It's a slow progression deeper and deeper into rabbit holes of data. For every question you manage to answer, you create ten more in the process. With so many pieces of data to gather, where do you even begin? This is where marketing metrics come in. If you are new to the game, a good place to start is looking at your overall business goals, and breaking them down into manageable metrics.
Is your goal to generate revenue? To do so, you have to have something to sell, which means you have to have an audience to sell to. How will you inform people about your products? When your audience receives the information you are giving them, will they be able to easily take the steps needed to purchase?
What Metrics to Measure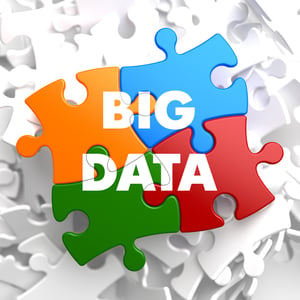 There are many metrics that can measure your performance, so let's take a closer look. Say you have a goal to increase traffic on your page. In order to direct traffic to your webpage, users are going to have to find you organically (through mediums such as search engines, Social Media, or word-of-mouth), or they will find you through paid advertisements (like Google Ads, Facebook Ads, etc.). We're going to focus on the latter, since there are more ways to measure its performance.
The basic variables like impressions, cost-per-click, and click-through-rate are a few ways you can measure your efficacy in getting traffic to your site. It's common for businesses to begin measuring ad performance by searching for the cheapest cost-per-click medium. This is great until you find out that your site's bounce rate has skyrocketed and your team hasn't made any modifications that would warrant such a drastic change. This could be telling you that your target demographic is too broad or just plain wrong.
For instance, if you are selling baby diapers online, the last demographic you want visiting your site are 20-year-old bachelors, because it is highly unlikely that they have babies that need diapers. Why waste ad dollars on them? If you were to refine your target parameters to 25 to 35 year old parents you would significantly improve the quality of your traffic, thus reducing your site's bounce rate [this can be done using marketing automation]. This is a prime example of why it's not just about the quantity of traffic you drive to your site, but the quality of that traffic as well.
Optimize Your Business With Testing
Once you have some traffic, you can begin testing elements of your site to see how they affect the objective metrics you've identified (unique users, bounce rate, page duration, etc.). A test can be as simple as adding a hyperlink to your home page and then monitoring your bounce rate for that page. The theory behind this test is that, by adding a link to your page, you will see increased traffic, visitors will click the link, and thus reduce your bounce rate for that page. If you experience positive results, you can test adding an additional link with the expectation of reducing the bounce rate even further. You would want to do this again and again and again until you see your bounce begin to increase once more. At that point, you would have identified the optimal number of links for your home page.
The data you gather from these tests can also show what message is resonating with people or what audience your message is resonating with. These metrics can help inform your marketing team, so the cycle can continue to introduce your audience to your product, help them purchase, and keep them happy.
As you can see, there are many metrics you can measure. The more granular you get with your data, the more intimate you become with your company. The more in-sync you become with your company's web presence, the more 'levers' you identify that can be pulled and will have a material effect on your company's performance.
Vaughn is the CEO of VTR second, and a loving husband/father first. He took control of VTR in 2016 when he saw a platform and associated content that was not being utilized to it's full potential. He has always had a passion for learning and wanted to provide the masses a low cost means to study the building blocks of running a business. VTR was born from this passion. Seeing that only MBA programs offered the knowledge that everyone deserves to know, he took an online MBA program and put a team in place that could scale down the courses in to bite-size chunks that everyone could afford to pursue. Thanks to a dedicated team VTR continues to grow and hopes to one day be the go to for Continuing Education needs.