Conference Cancellations and Reschedules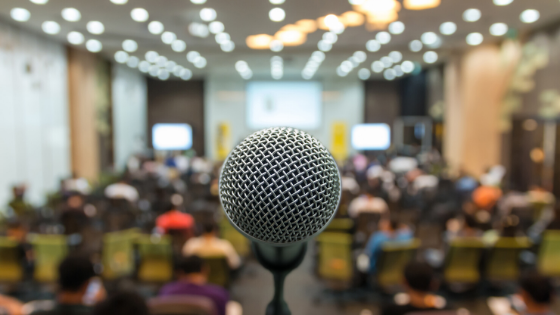 Undeniably, COVID-19 has had a massive impact on the day-to-day workings of the business world (click here to read about some of the impacts, and how VTR is helping), and amidst all the chaos and confusion, it's easy to lose track of important events and deadlines. Many business professionals rely on conferences and other organizational events to meet their continuing education needs, but because of the virus, a large number of such conferences have been moved to a virtual format, postponed or canceled altogether. In order to help curb a bit of the confusion, we've compiled a list of important events for HR professionals, members of the American Payroll Association, and certified public accountants in order to clarify whether they have been canceled, postponed or are still continuing as planned.
Note: Make sure to check back often, as this list is subject to change whenever more information comes out. You can subscribe below to receive updates on conferences in real-time.
CPA
Rescheduled or Virtual
March 26-27 - CFO and Controller Conference (Virtual)
March 30 - CFO Series: Advanced Skills, Made Easy (Virtual)
Apr 22-24 - AICPA CFO Conference (Postponed until Sept. 16-18)
April 23 - CFO Series: Emotional Intelligence: What Makes Great Leaders Great? (Virtual)
May 4-6 - AICPA Employee Benefit Plans Conference (Postponed until Fall)
May 12-14 - CRUSH20 (Rescheduled for October)
Not Cancelled at this time
April 23 - Health Care Industry Conference
May 12-14 - 2020 FINRA Annual Conference
May 28-29 - Florida State University Accounting Conference
May 28-29 - Not-For Profit Organizations Accounting Conference
June 6-7 - Building Your Tax and Financial Planning Advisory Business Workshop
June 8-12 AICPA Tax Boot Camp Level 2
June 9-11 - AICPA Edge
June 9-12 - Mega CPE Conference
June 11-12 - AICPA Private Foundation Summit
June 12 - Women's Leadership Summit
July- 14-15 - Accounting & Finance Show NY
July 29-30 - Accounting & Finance Show LA
August 6-8 - Summer Vacation Cluster
August 9-11 - NTCA 2020 Accounting & Finance Conference
HR
Cancelled
March 14-18 - ADP® Meeting of the Minds (Was canceled for this year)
April 19-22 - HR Virginia 2020 Annual Conference (Canceled this year)
Rescheduled or Virtual
March 23-25 - SOAR SHRM-Atlanta HR Conference (Rescheduled for August)
April 1 - Arkansas SHRM 2020 HR Conference & Expo (Planning to reschedule)
April 20-21 - SHRM New Mexico State Conference (postponed)
May 11-15 - Annual Maine HR Convention (Changed to the virtual event under same dates)
Not Cancelled at this time
April 15-17 - California HR Advocacy & Legislative Conference
April 19-21 - Workvision 2020
April 19-22 - HR Virginia Annual Conference
April 21-23 - OKHR Annual Conference
April 23-24 - Louisiana Conference on Human Resources
April 26-28 - Tri-State SHRM Conference
May 1 - PASHRM Legal & Legislative Conference
May 6-8 - MT State SHRM Conference
May 6-8 - South Dakota SHRM Annual Conference
May 11-12 - Annual Alabama SHRM State Conference
May 14-15 - Alaska State HR Conference
June 28 - July 1 - SHRM 2020 The World We Shape
July 25 - PASHRM Volunteer Leadership Conference
August 24-26 - HR Indiana 2020
August 25-28 - AZSHRM 2020 Annual State Conference
APA
Cancelled
April 9 - Maryland Statewide Conference
Rescheduled or Virtual
April 22-24 -Virtual Capital Summit
May 5-8 - 38th APA Congress Convention (Virtual Conference)
May 20-21 Virtual Congress and Expo
Not Cancelled at this time
June 11-12 - New England Payroll Conference
July 31 - Grand Slam Payroll Day
August 12-14 Tennessee Statewide Payroll Conference, "Payroll - A Day at the Beach"
August 20 - Charlotte APA All Day Education Seminar
September 14-16 - Payroll Leaders Conference
October 18-21 - Educational Institutions Payroll Conference
Topics: Coronavirus, Conference
---
Caitlyn is a very proud wife and new mom. She often believes she should have been born in the 1960s. The progressive thought and change that occurred in that decade is very inspiring to her. She is the Social Media Strategist at VTR. She loves coming up with new ideas to provide products with innovation and relevance. Her favorite things include political science, alternative history, going to the beach, and listening to all kinds of music-but especially music from Motown.