Today the information age has ushered in a new employee management style that must be embraced. Working remotely is no longer a way to reward performance or responsibility that the sales department would shoulder. Thanks to the ease of creating virtual work environments, the need for a centralized office space is becoming less of a necessity. However, one-on-one collaboration will always trump a video call which dwarfs a phone call which is far and away better than an email. But what's the cost of being able to accommodate in-person, internal communication?
The Daily Commute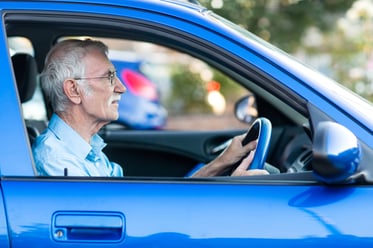 According to the U.S. Census Bureau, the average travel time to work is 26.4 minutes. Which equates to 52.8 minutes traveling every day. If you think that sounds like a lot, then this next number is really going to hurt. On an annual basis, assuming 250 work days in a calendar year, the average worker spends 13,200 minutes traveling to and from work. Or more simply stated, a little more than nine days a year. There are two ways to look at this number. First, if you are a salaried employee and you utilize public transportation, then you can be utilizing this time to get some form of work done. However, if you're an hourly employee and tasked with driving yourself to work then these nine days, or 220 hours, really hurt from a time and monetary perspective since you have to pay to fuel your vehicle. Not to mention the feeling of work burnout.
Project-Based Work
The daily grind has always been perceived as you get up, go to work, and then go home all while taking care of personal matters outside of work hours. The 9 to 5 convention predominantly exists because employee output needs to be monitored to achieve efficiency. Up until the advent of the internet, or information era, the primary way to oversee productivity was by having a manager on site. As we venture deeper and deeper into, the information age, countless tools continue to be introduced that allow employers to better measure their employee's productivity no matter where in the world they are located. When you breakdown how a company operates you'll inevitably discover that all work is done in a project-based methodology.
Employees are assigned tasks that are dictated by achieving the ultimate objective(s) of a project. A going concern business will always have projects because that is part of obtaining new and guarding existing markets shares. When a project is properly laid out with an adequate number of defined milestones, then it really shouldn't matter when an employee is working from home. So long as the employee doesn't need access to any physical resources located at a work site. Although unfortunate for blue-collar laborers, this is encouraging to those preferring autonomy at work.
Finding and Retaining Talent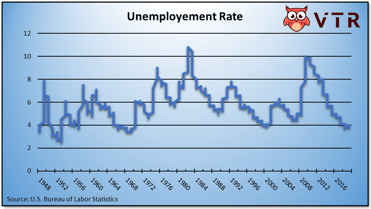 Sometimes offering the opportunity to work remotely is a means to attract and retain talent. With the current unemployment rate near record lows at 3.8% in the US, that translates the job market being in favor of the job applicants. Reason being that if a company is looking to hire someone to fill a position, there are not that many available workers from which to choose. This means employers must devise ways to attract talented people through less orthodox ways than just offering tons of money. According to a recent survey, 68% of new college graduates prefer a workplace that provides the option to work remotely.
We here at VTR subscribe to the remote work philosophy. Our team is required to be in the office from 9 to 4 on Monday, Tuesday, and Wednesday for in-person collaboration purposes and then everyone is given the option to work from where ever they would like Thursday to Sunday. We allow our team members the opportunity to catch up on work over the weekend in case they need to utilize some of those workday hours on Thursday and Friday to attend to personal matters or find that work life balance. A survey on the topic of working remotely showed that 82% of employees reported reduced stress, 80% saw improved morale, and 70% reported improved productivity. We've seen an improvement in all three of these areas as well.
Ultimately, offering the incentive for employees to work remotely is a wise decision on multiple levels. However, it is not a policy to be taken lightly as it requires special, and sometimes costly tools (i.e., VPNs, virtual timesheets, etc.) as well as a certain level of trust that the talent you hired will not abuse the policy. You can expect the trend of remote work opportunities to grow, not only to attract new hires but to retain the talent you've already found and in which invested heavily.
To learn more about improving your business, consider taking one of our Business Strategy courses for HRCI/SHRM or APA credits to learn more about these necessary skills.
Vaughn is the CEO of VTR second, and a loving husband/father first. He took control of VTR in 2016 when he saw a platform and associated content that was not being utilized to it's full potential. He has always had a passion for learning and wanted to provide the masses a low cost means to study the building blocks of running a business. VTR was born from this passion. Seeing that only MBA programs offered the knowledge that everyone deserves to know, he took an online MBA program and put a team in place that could scale down the courses in to bite-size chunks that everyone could afford to pursue. Thanks to a dedicated team VTR continues to grow and hopes to one day be the go to for Continuing Education needs.